Utilization Review Nurse (RN) - NICU
Partnership Market Office - Austin, Texas
Job Code: PARTN-2020
Full-time
Work From Home
With more than 119 sites across Central Texas, St. David's HealthCare includes seven of the area's leading hospitals and is one of the largest health systems in Texas. The organization has been recognized with a Malcolm Baldrige National Quality Award — the nation's highest presidential honor for performance excellence. St. David's HealthCare is the third-largest private employer in the Austin area, with more than 10,200 employees.
St. David's HealthCare is a unique partnership between a hospital management company and two local non-profits—St. David's Foundation and Georgetown Health Foundation. The proceeds from the operations of the hospitals fund the foundations, which, in turn, invest those dollars back into the community. Since the inception of St. David's HealthCare in 1996, more than $425 million has been given back to the community to improve the health and healthcare of Central Texans.
POSITION SUMMARY
The Utilization Review Nurse (URN) functions as the primary liaison between all third-party payers and the Case Management department. The URN performs activities focused on assessing and communicating medical necessity on patient accounts requiring certification/authorization. The Utilization Review Nurse will perform clinical reviews on both inpatient and outpatient accounts using approved clinical criteria to evaluate medical necessity, admission status, level of care assignments, and discharge needs. The URN will communicate required clinical information for the purpose of obtaining certification and approval for payment for all applicable outpatient observation stays, inpatient admissions and continued stay days. The URN will communicate and document all payer contacts using the established Case Management process. The URN works collaboratively with all payers, as well as, Case Management staff, Physician Advisor(s), physicians, healthcare team members, Patient Access Department, Central Verification Office and other key departments regarding the payer certification process to ensure authorization is received for all services provided.
ESSENTIAL JOB RESPONSIBILITIES
Serves as the primary contact for all payors regarding utilization review and management issues.

Performs concurrent payor reviews for medical appropriateness for patients placed in outpatient observation or in an inpatient setting according to payor guidelines, rules and regulations.

Communicates proactively and cooperatively with Patient Access, Patient Account Services (PAS) and Central Verification Office (CVO) personnel to ensure proper pre-certification and consistency of admissions status designation between physician order and EMR.

Collaborates with the Case Manager, Social Worker, attending physician, and other healthcare team members to ensure medical appropriateness criteria, to develop an action plan to avert reductions in care or denials and to obtain all payor information that influence discharge planning activities.

Provides all required clinical information to the payor according to the payor's timeframe standards throughout the hospitalization to obtain certification approval for all services provided.

Maintains a collaborative working relationship with the payor's utilization review nurses and case managers and maintains contact with the payor regarding initial assessment, progress, changes in condition, discharge planning, discharge date, etc. as needed.

Refers all cases that are denied by the payor to the Concurrent Appeal Nurse or Physician Advisor.

Establishes and maintains professional, collaborative working relationships with the Business Office Registration Department, Revenue Cycle Department and other key departments to facilitate processes to ensure timely and appropriate reimbursement for services provided.

Initiates the payor appeal process for all concurrent denials following the department guidelines for documentation and escalation.

Participates in coordinating on-going education for Case Management staff regarding government and payor regulatory and outcomes.

Maintains productivity and meets all UR performance standards according to department policies and procedures.

Serves as an educational resource for other Case Management staff, other internal departments, physicians, nursing staff and others concerning utilization management strategies essential in meeting the organization's quality, utilization, financial and customer satisfaction objectives.

Participates in process performance improvement activities related to utilization management.

Attends education sessions each year for internal and external customers regarding utilization management.
QUALIFICATIONS (REQUIRED)
RN with current state licensure

Two years of experience in case management, utilization management or related field

Certification in Case Management, Nursing, or Utilization Review preferred

Acute care hospital experience, preferred

Knowledge of InterQual or related evidenced based criteria sets

Familiar with Joint Commission, State and Federal standards/requirements.

Knowledgeable about third party payer source criteria of medical necessity.

Organized and able to meet deadlines consistently.

Computer experience required with skills including but not limited to Microsoft Windows, spreadsheets, and word processing.
EXPERIENCE
Required:

Two years of experience in case management, utilization management or related field
LICENSE/CERTIFICATION
Required: Current RN license in the state of Texas or compact state
LOCATION
This is primarily a work from home position. Employee must reside within a 50 miles radius of Austin, TX.
Associate's Degree/College Diploma
Last Edited: 01/15/2019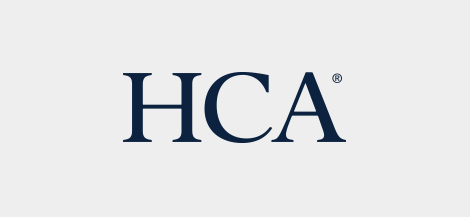 HCA is committed to the care and improvement of human life and strives to deliver high quality, cost effective healthcare in the communities we serve.
Learn more about HCA