Transport Coordinator - EMT
Partnership Market Office - Austin, Texas
Job Code: 06766-63994
Full-time
No Weekends
Looking for a role to utilize your past ED, ICU or House Supervisor experience that goes beyond the bedside?
Consider a role at the Transfer Center!
https://www.youtube.com/watch?v=bARD-xf2DLY
HCA's One Call Transfer Center offers a variety of patient transport services and the only transport specialty teams with the ability to provide high risk obstetrical, neonatal and critical care pediatric patient transport into the HCA, Central West Texas Division hospital system. Serving patients throughout Greater Austin, HCA offers comprehensive health solutions—including advanced medical care, education, and community outreach—at its hospitals and other freestanding facilities. At the HCA Transfer Center, we assist in transporting patients by ground, helicopter and fixed wing. We also provide daily, 24-hour access to the transport teams for Inner Facility Transfers, Physician Office Direct Admissions and Emergency Transport for injured and critically ill patients. This unique service simplifies the process of getting a patient transferred to the right hospital, to the right specialists, at the right time by utilizing the latest telecommunications technology. The Transfer Center is staffed by registered nurses and EMT/paramedics who will assist in arranging the transport logistics.
POSITION SUMMARY:
The ONE Call Center (OCC) Transport Coordinator is responsible for the coordination of transport for patients being discharged from HCA Central & West Texas Division healthcare facilities in accordance with National, state and local regulations and guidelines. Primary duties of this role include coordinating the efficient and timely ambulance and wheelchair transport of patients being discharged from CWT facilities to home, rehabilitation facilities, skilled nursing facilities, assisted living centers, group homes, long-term acute care facilities, and other post-acute care facilities.
KNOWLEDGE, SKILLS AND ABILITIES:
· Previous telephone triage experience preferred;
· Excellent communication and interpersonal skills including diplomatic and friendly telephone manner, and use of professional vocabulary and medical terminology;
· Ability to self-manage by taking responsibility to initiate, assess and take action;
· Ability to function calmly in stressful situations;
· Knowledge of CWT Division hospital services lines and clinical capabilities;
· Basic typing skills, 40 wpm;
· Basic computer skills;
· Positive, enthusiastic, helpful personality;
· Customer service oriented;
· Physical requirements include the ability to sit for extended periods of time and work in a confined space;
Required:
Current Texas EMT and/or NREMT Certification
Current BLS
Minimum 1 year healthcare experience
Preferred:
One year telecommunications experience
One year EMS field experience
EDUCATION:
High school diploma or GED
LICENSE/CERTIFICATION:
Current Texas EMT and/or NREMT Certification
Current BLS
Last Edited: 01/16/2019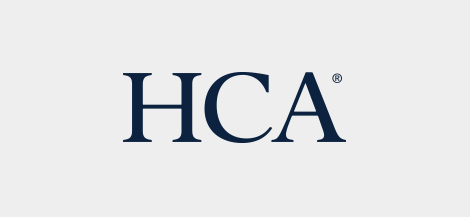 HCA is committed to the care and improvement of human life and strives to deliver high quality, cost effective healthcare in the communities we serve.
Learn more about HCA