One Call Transfer Center- Registered Nurse
Partnership Market Office - Austin, Texas
Job Code: 06766-63304
Full-time
Nights (rotating weekends)
Looking for a role to utilize your past ED, ICU or House Supervisor experience that goes beyond the bedside? Consider a role at the Patient Placement Center!
The Patient Placement Coordinator (PPC) Nurse is responsible for the coordination of patient transfers between facilities and for making patient placement decisions within facilities. Nurses use critical thinking skills to determine appropriate facilities for patient transfer and placement as well as appropriate mode of transport needed to include, ground transportation, helicopter and fixed wing airplane transportation. The PPC nurse works closely with specialty transport teams including NICU transport and Maternal transport to ensure safe transfer for NICU and OB/Postpartum patients from internal and external hospitals. The PPC nurse reviews each bed request made through Teletracking portals to ensure patients have admission orders with appropriate levels of care noted and utilizes knowledge of the facility and patient diagnosis to assign a room to each patient. The PPC makes bed assignments for all inpatient room numbers to include, emergency department admissions, surgical admissions from PACU, direct admits from physician offices, and incoming transfer from acute care hospitals. The PPC nurse needs a thorough understanding of EMTALA in order to comply with local, state and federal mandates. The PPC follows protocols and algorithms, to include escalation to executive officers when necessary, requiring professional communication skills.
Qualifications
Required
Current license to practice professional nursing in the state of Texas or Compact Nursing License. If your compact license is from a state besides Texas, you will be required to obtain a TX Nursing License within 90 days after your start date.Current BLS
Minimum 2 years acute care RN experience
Preferred
BSN or Bachelor's degree in related field
2 years of critical care nursing to include ED or ICU
House Supervisor experience preferred
ACLS, PALS, and TNCC
If not currently certified: ACLS and PALS within 6 months
Education
Graduation from an accredited ADN or Diploma nursing program
Experience
Previous telephone triage experience preferred

Excellent communication and interpersonal skills including diplomatic and friendly telephone manner and use of professional vocabulary

Ability to self-manage by taking responsibility to initiate, assess and take action

Ability to function calmly in stressful situations

Knowledge of CWT Division hospital services lines and clinical capabilities

Basic typing skills, 35 Word Per Minute

Knowledge of Computer Software; Meditech, Teletracking, Transfer Center

Positive, enthusiastic, helpful personality

Customer service oriented

Physical requirements include the ability to sit for extended periods of time and work in a confined space
Associate's Degree/College Diploma
Last Edited: 11/19/2018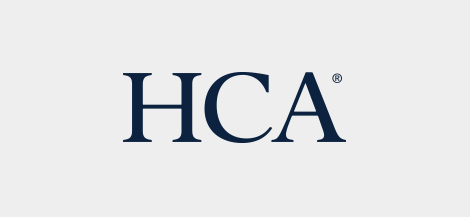 HCA is committed to the care and improvement of human life and strives to deliver high quality, cost effective healthcare in the communities we serve.
Learn more about HCA