Manager One Call Center - Transfer Center
Partnership Market Office - Austin, Texas
Job Code: 06766-63574
Full-time
No Weekends
HCA's ONE CALL Transfer Center offers a variety of patient transport services and the only transport specialty teams with the ability to provide high risk obstetrical, neonatal and critical care pediatric patient transport into the HCA, Central West Texas Division hospital system. Serving patients throughout Austin, HCA offers comprehensive health solutions—including advanced medical care, education, and community outreach—at our hospitals and other freestanding facilities. At the HCA ONE CALL Transfer Center, we assist in transporting patients by ground, helicopter and fixed wing. We also provide daily, 24-hour access to the transport teams for Inner Facility Transfers, Physician Office Direct Admissions and Emergency Transport for injured and critically ill patients. This unique service simplifies the process of getting a patient transferred to the right hospital, to the right specialists, at the right time by utilizing the latest telecommunications technology. The ONE CALL Transfer Center is staffed by registered nurses and EMT/paramedics who will assist in arranging the transport logistics.
https://www.youtube.com/watch?v=bARD-xf2DLY
Responsible for 24/7 operations of ONE CALL Center.
Provides reports to designated leadership regarding patient coordination involving CWT patient care facilities.
Responsible for implementation and monitoring of policies, procedures and protocols related to the mission and role of the ONE CALL Center.
Maintains the organization's standards of nursing care in accordance with policies and procedures.
Provides oversight of department scheduling, ensuring the needs of the department are met. Utilizes various reports to maintain efficient staffing models to meet the needs of our customers.
Works collaboratively with other hospital departments and external customers to develop and implement clinically sound and efficient transfers of care.
Responsible for ensuring that staff is proficient in the understanding of EMTALA regulations.
Monitors and ensures the accuracy of data within the ONE CALL Center.
Develops and maintains staff training and education, including Customer Service and EMTALA training.
Communicates with physicians and other stakeholders regarding patient placement issues.
Maintains a high degree of awareness and knowledge of participating HCA CWT Division hospital medical staff, services, and special programs.
Participates in various marketing, outreach and community focused activities.
Proficient in running Teletracking, Meditech, call schedules and office-oriented systems as needed.
Assists in data collection, monitoring, evaluation, and analyzing of triage problems for the purpose of developing and implementing protocols, policies and procedures.
Exhibits excellent modeling of the Studer principals with interactions with internal and external customers.
Maintains compliance with HIPAA and CWT Human Resource policies with regards to Patient and Employee information.
Assist with Outreach education and communication as needed.
Other duties as assigned.
KNOWLEDGE, SKILLS AND ABILITIES:
Knowledge of Central West Texas Division hospital service lines and clinical

capabilities;

Strong familiarity with the continuum of care from Pre-hospital to acute care to post-acute care;
Thorough understanding of EMTALA regulations;
Previous telephone triage or CAD experience preferred;
Basic typing skills, 30 wpm;
Computer proficiency with Microsoft Word, Excel and Powerpoint;
Familiarity with departmental budgets and employee relations;
Strong verbal and written communication and interpersonal skills; diplomatic and friendly telephone etiquette; use of professional vocabulary;
Positive, enthusiastic, helpful personality that is customer service oriented and consistent with Studer principals;
Keen critical thinking skills; ability to analyze information of a complex nature and provide sound judgment and direction to caller;
Ability to organize and prioritize multiple complex tasks, problem-solve and make decisions quickly;
Physical requirements include the ability to sit for extended periods of time and work in a confined space;
REQUIRED:
Education:
Bachelors of Science in Nursing; Bachelors of Healthcare Administration
Graduate from accredited school of professional nursing
Licensure/Certification/Registration:
RN Licensure in the State of Texas

FEMA ICS 100, 200, 700
ACLS, BLS, PALS, TNCC
Experience:
Minimum of 3 years of progressive supervisory experience (preferred)
Last Edited: 12/03/2018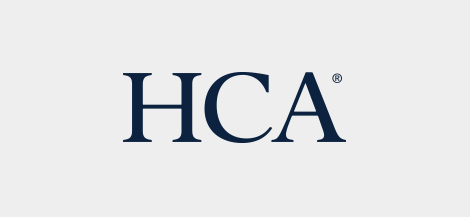 HCA is committed to the care and improvement of human life and strives to deliver high quality, cost effective healthcare in the communities we serve.
Learn more about HCA