Education Specialist, Registered Nurse (RN)
Partnership Market Office - Austin, Texas
Job Code: 06766-64009
Full-time
No Weekends
St. David's Medical Center is part of St. David's HealthCare, one of the largest health systems in Texas, which was recognized in 2014 with a Malcolm Baldrige National Quality Award. Founded in 1924, St. David's Medical Center is a full-service medical center offering comprehensive medical care at three locations—St. David's Medical Center, Heart Hospital of Austin and St. David's Georgetown Hospital.
Located in central Austin, St. David's Medical Center includes a 350-bed acute care hospital and a 64- bed rehabilitation hospital providing comprehensive inpatient and outpatient care. It is home to the internationally renowned Texas Cardiac Arrhythmia Institute and St. David's Neuroscience & Spine Institute. The hospital provides a complete range of women's services, including its acclaimed maternity unit, maternal-fetal medicine, a high-risk maternal and neonatal transport team, the region's largest and most sophisticated Neonatal Intensive Care Unit and The Breast Center; complex surgical services; a comprehensive Bariatric Surgery Center; and a 24-hour emergency department.
St. David's Medical Center was named among the nation's 100 Top Hospitals by Truven Health Analytics from 2010 to 2016. Truven also named St. David's Medical Center to the list of 50 Top Cardiovascular Hospitals in 2013, 2015 and 2016. The hospital earned a national distinction for patient safety from The Leapfrog Group from 2012 to 2016, and it received the 2016 Distinguished Hospital Award for Clinical Excellence from Healthgrades for the fifth consecutive year, as well as Healthgrades' 2016 America's 100 Best Hospitals Award™ for the second consecutive year.
Position Summary
The Clinical Education Specialist functions autonomously and in collaboration with the Institute staff, recruitment, facility leadership, and clinical staff to facilitate the improvement of clinical practice within the SDH facilities. The Clinical Education Specialist participates in the on-boarding, development and education of clinical staff, consultation with identified facilities, units or business lines, development of training modules and/or curriculum, research and role modeling of professional nursing practice.
Coordinates, manages and provides clinical education as a resource person and by working cooperatively with the Education Consortium as well as other internal and external sources. Serves in leadership roles and as a change agent to promote change efforts throughout St. David's HealthCare.
Principle Responsibilities
Demonstrates advanced educational/teaching skills in course development and instructional design.

Uses advanced skills of consultation and identification of change to facilitate and enhance programs and processes.
Serves as a resource to SDH educators and staff, as well as external educational partners
Provides for own professional growth and development.
Knowledge, Skills and Abilities
Requires regular and predictable attendance, excellent interpersonal skills in order to effectively communicate with all levels of staff. Must positively interact with diverse personalities in all levels of the organization. Must be able to establish credibility, to prioritize, to be decisive, tactful and flexible. Should have strong analytical and problem solving skills and tools, including methods in situations where previously accepted methods have proven inadequate. Must be able to utilize independent judgement in the coordination of many interrelated activities. Must maintain confidentiality of patient and employee records. Ensures cost effective use of materials and resources.
Education and Experience
Required: Master's Degree in Nursing
Skills: Attainment of wide variety of people skills including a service orientation as demonstrated through examples of written and oral communication. Demonstrated experience in areas of planning and organization. Proficiency in computer applications required.
Experience: Minimum three years of clinical experience in an acute care setting and experience with formalized course development and instruction.
Licenses and Certificates
Required: Texas RN license; Current BLS Provider; Recent health care experience
Preferred: Certification in Specialty; BLS, ACLS, PALS, and/or TNCC Instructor
Master's Degree
Last Edited: 01/03/2019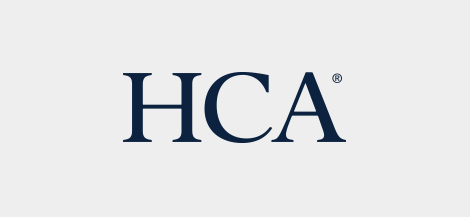 HCA is committed to the care and improvement of human life and strives to deliver high quality, cost effective healthcare in the communities we serve.
Learn more about HCA