Division Director, Patient Experience
Partnership Market Office - Austin, Texas
Job Code: 06766-64213
Full-time
No Weekends
With more than 119 sites across Central Texas, St. David's HealthCare includes seven of the area's leading hospitals and is one of the largest health systems in Texas. The organization has been recognized with a Malcolm Baldrige National Quality Award — the nation's highest presidential honor for performance excellence. St. David's HealthCare is the third-largest private employer in the Austin area, with more than 10,200 employees.
St. David's HealthCare is a unique partnership between a hospital management company and two local non-profits—St. David's Foundation and Georgetown Health Foundation. The proceeds from the operations of the hospitals fund the foundations, which, in turn, invest those dollars back into the community. Since the inception of St. David's HealthCare in 1996, more than $425 million has been given back to the community to improve the health and healthcare of Central Texans.
JOB SUMMARY:
Reporting to the Vice President Patient Experience, the Patient Experience Division Director, is a key member of the Patient Experience Team. In this capacity, the Division Director, Patient Experience is integrally involved in assisting the VP of Patient Experience with strategic planning and coaching plans.
The PE DIVISION DIRECTOR will interact with hospital leaders, direct caregivers, ancillary and support staff within the HCA Central West Texas facilities and division leadership.
The visibility of the position, the importance of its success and scope of the work to be accomplished make this one of the most important and challenging positions in healthcare today. This position has been designed to provide thought leadership, subject matter expertise, and training aligned to all initiatives, policies, programs and education that will lead to a "world-class experience" for all patients and families receiving care or services within HCA Central West Division. The position also requires the candidate to be a "champion" for patient rights and organizational ethics.
Duties and Responsibilities:
Provides operational insight into the coaching and strategic plans, facilitates execution of the HCA Central West Texas (CWT) patient experience strategy in collaboration with the Vice President of Patient Experience.
Serves as a consultant/advisor to HCA CWT division facilities facilitating and conducting on site coaching visits in the CWT.
Demonstrates understanding and coaching competence in the following areas: Leadership evaluation, leadership institutes, service excellence and accountability systems – collectively termed Evidenced Based Leadership.
Understanding of Evidenced Based Leadership Model executing the CWT Division sequenced work plan.
Engages actively all levels of leadership and staff to maximizes and scale evidenced based practices.
Utilizes evidence based best practices including but not limited to Nurse Leader Rounding, Employee Rounding, Senior Leader Rounding, Hourly Rounding (sm), Standards of Behavior, Peer Interviewing, etc.
Uses knowledge of measures of data for HCAHPS and CMS guidelines, Emergency Department, Out Patient Surgical CAHPS, Out Patient Test and Treatment
Provide professional and high quality communication to the CWT team building effective relationships with the CWT facilities and division.
Supports the development of framework for HCA CWT patient experience that includes hiring and on-boarding the right people, arming leaders and staff with education and skills to accomplish the desired results, actively monitoring progress and rewarding and recognizing accomplishments.
Identifies skills and processes to influence and modify the behaviors of the wide range of individuals who come in contact with patients and families, and incorporate those into actionable and measurable systems to achieve results.
Accountable for successful HCA results and relationship
Other duties as assigned
QUALIFICATIONS:
· Minimum of 5-7 years healthcare background preferably with operational leadership and supervisory experience
· Bachelor's degree required. Master's degree preferred
· Ability to organize workload to provide reliable follow-through and meet timelines/deadlines
· Ability to build strong relationships at all levels in an organization
· Ability to develop a full understanding of Evidence Based Leadership and HCA practices and tools and communicate them effectively to afford Division growth
SPECIAL QUALIFICATIONS:
· Knowledge of current trends and best practices in patient experience and service excellence relevant to services provided by hospitals, medical staffs and integrated healthcare systems.
· Knowledgeable about patient and family centered care initiatives.
· Knowledge of hospital organizations, policies, procedures and forms.
· Resourcefulness to identify and search for information that is not readily available.
· Ability to establish and maintain effective working relationships across the HCA enterprise.
· Demonstrated track record of bringing great ideas in patient service to fruition through the alignment of ideas, people and processes.
· Expertise in service recovery and cutting edge patient service programs is highly desirable.
· Highly developed thoughtful, analytical skills; ability to function at a high level in a fast paced environment.
· Superb interpersonal, verbal and written communication skills, particularly in the areas of caring and compassion, to communicate effectively with patients, physicians, managers and high level administrative staff, as well as, nursing, clinical and other support staff who are critical to facility functions.
· Able to prioritize and manage multiple projects simultaneously. Demonstrated experience as a project manager, preferably related to customer and/or patient satisfaction, with the ability to effectively lead project teams and keep teams on task.
· Strong working knowledge of theories and principles of facilitation/process improvement tools and techniques.
· Ability to act independently to solve problems and develop recommendations. Undeterred by challenges and barriers to change, as well as persistent and undaunted by resistance.
· Collaborative, transparent, approachable and passionate about the goals at hand.
· Results oriented with the ability to not only set goals but also design, implement and monitor plans for improvement.
· Proven ability to bring projects to successful completion with sustainability.
· Engaging with outstanding interpersonal skills and a polished, professional presence.
· Politically savvy, understands when to seek counsel and to involve others; results oriented change agent who is an effective business systems thinker.
Last Edited: 01/09/2019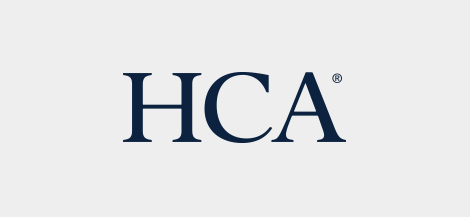 HCA is committed to the care and improvement of human life and strives to deliver high quality, cost effective healthcare in the communities we serve.
Learn more about HCA