Division Analyst Nursing Analytics, Patient Experience
Partnership Market Office - Austin, Texas
Job Code: 06766-64578
Full-time
No Weekends
POSITION SUMMARY: Provides divisional nursing leadership support by utilizing the Nursing Data Ecosystem standards, tools, and data science methods, in order to examine and validate nursing performance. This role provides direct in operationalizing corporate data strategies
GENERAL RESPONSIBILITIES: (The essential responsibilities and accountabilities of this position including interactions with other departments and outside vendors, if applicable, in PRIORITY order.)
Strategy
| | |
| --- | --- |
| | Align division-level nursing analytics with the enterprise framework established by the Nursing Data Ecosystem |
| | Support corporate strategies by utilizing the corporate-level shared-services analytics methodology |
| | Ensure standardized nursing department classifications and mappings that align with corporate and industry framework, in order to ensure standards of comparisons amongst nursing units |
| | Provide feedback to corporate and division on initiatives and rate of change improvement on tactical action plans |
| | Provide feedback on corporate and division-level metrics (e.g., turnover, contract labor, etc.) |
Delivery and operations
| | |
| --- | --- |
| | Responsible for ensuring division-level data integrity and validation of nursing-related metrics, including all strategic initiatives |
| | Accountable for consistent and accountable data flow and quality that aligns with enterprise standards |
| | Accountable for the facility-level integration and utilization of all Nursing Data Ecosystem tools |
| | Responsible for approving, maintaining, and auditing the roles and access levels of Nursing Data Ecosystem tool users within the division. |
| | Analyze costs and benefits of proposed designs or projects |
| | Collaborate across functions (e.g., finance, PI, HR, Quality) to assess and inform nursing clinical practice, administrative data, and clinical operations in order to answer unit, facility, and division-level business questions |
| | Engage with individual facilities to identify unique clinical/operational needs and assist with development of action plans that are consistent with the mission of HCA |
| | Operationalize the analytics processes and data work of the Nursing Data Ecosystem collaboratively with the DCNE |
| | Work together with peers and the corporate Nursing Data Ecosystem team to guide the scope and content management for development of the "Self-Serve Analytics Platform." |
Performance accountability
| | |
| --- | --- |
| | Provide regular analytics, insights, and reporting for nursing-related metrics at the division and facility levels |
| | Monitor nursing data, report areas of change/focus, and provide a recommendation/action plan for improvement, derived from analytic methods |
| | Interpret business data for the purpose of identifying patterns, trends, and variances across company operations |
Provides support by:
| | |
| --- | --- |
| | Work collaboratively with facility, division and corporate leadership to ensure the data characteristics of veracity, velocity, volume, variety, and value are informed by nursing science and focused on patient-centric process improvement. |
| | Practice and adhere to the "Code of Conduct" philosophy and "Mission and Value Statement" |
| | Perform other duties as assigned |
| | Champion the Nursing Data Ecosystem tools and methods for successful integration into nursing workflows |
POSITION QUALIFICATIONS (REQUIRED/PREFERRED):
COMPETENCIES EXPECTED AND EVALUATED

Performance and behaviors must be aligned with and support the St. David's Healthcare Mission, Vision, Values and Goals.

Mission: To provide exceptional care to every patient, every day with a spirit of warmth, friendliness and personal pride.

Vision: To be the finest care and service organization in the world.

Values: Integrity, Compassion, Accountability, Respect and Excellence

Goals: Exceptional Care, Customer Loyalty and Financial Strength

Employees are expected to follow:

All hospital/departmental policies and procedures
All service excellence programs (AIDET, Key Words/Key Times, Hourly Rounding, Bedside Shift Report, etc.)
Ethics and Compliance Program
Values Commitment
Patient and Employee safety/security policies and protocols
Comply with all requirements of employment (license/certification, annual education, vaccine preventable diseases/annual flu requirements)

Experience required (Minimum amount of specifically related experience which is required to perform the role at this level.

Note in Other additional specific exp.)

More than 7 years

Other required experience:

EDUCATION REQUIRED (Minimum formal academic training which typically provides the knowledge and skills necessary for successful job performance. Note in Other if experience may be substituted.)

Bachelor's Degree-Major: Nursing

Master's Degree-Major: Health Informatics, Business Administration, or Data Science

LICENSES AND CERTIFICATIONS

Required:

Preferred: Informatics Certification
Last Edited: 02/06/2019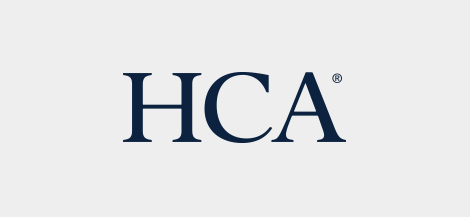 HCA is committed to the care and improvement of human life and strives to deliver high quality, cost effective healthcare in the communities we serve.
Learn more about HCA