Certified Surgical Tech II (Ortho, Plastics) - (Sign on bonus/relo assistance available)
St. David's Medical Center - Austin, Texas
Job Code: AST-12345
Full-time
Varies
HCA's Central/West Texas Division comprises St. David's HealthCare in Austin, Texas and Las Palmas Del Sol Healthcare in El Paso, Texas.
With more than 119 sites across Central Texas, St. David's HealthCare includes seven of the area's leading hospitals and is one of the largest health systems in Texas. The organization has been recognized with a Malcolm Baldrige National Quality Award — the nation's highest presidential honor for performance excellence. St. David's HealthCare is the third-largest private employer in the Austin area, with more than 10,200 employees. Las Palmas Del Sol Healthcare System hospitals are also the first and only El Paso hospitals with the Nurse Friendly Designation by the Texas Nurse's Association, an achievement attained by only 40 hospitals in Texas. This distinction is evidence of our commitment to a nursing practice environment that supports and values the contributions of nurses in its overall pursuit of safe, quality patient care.
Our growing hospital facilities are seeking skilled surgical technologists to become a part of our lively team. Positions require either two years' experience in cardiovascular/vascular/thoracic procedures or two years' experience in plastics/orthopedics/general procedures. Also require graduation from an accredited education program for Surgical Technology and current CST License from NBSTSA or NCCT.
Generous Signing Bonus & Relocation Assistance Eligible for Qualified Candidates
Full-Time Career Opportunities Include Competitive Benefits Package: Medical, Dental, Vision, Flexible Spending Account, 401k, Employee Stock Purchase Plan, Paid Time Off, Disability, Life Insurance and more!
POSITION DESCRIPTION
The surgical technician assists in the cleaning and preparation of the operating room suite according to the Hospital standards and policies. Participates in the care and cleaning of OR equipment. The surgical technician performs in a sterile field and assists the surgeon by providing instrumentation appropriate for the task. Participates in providing patient specific care standards as directed, and follows service excellence standards to ensure high levels of patient satisfaction.
ESSENTIAL JOB RESPONSIBILITIES
Complies with hospital/departmental policies and procedures, i.e., attendance, mandatory education, safety, infection control, etc.

Performs patient care within the scope of training of the OR technician and under the direction of the RN.

Respects patient's rights by maintaining patient privacy, dignity, and confidentiality.

Applies knowledge of the principles of growth and development over the life span to identify patient and family requirements relative to age-specific needs.

Prepares for each procedure and/or surgery.

Can organize work and utilize time efficiently. Has knowledge of a safe transfer of the surgical patient.

Demonstrates knowledge of the step-by-step positioning of the patient on the OR table.

Maintains a clean OR suite for the surgical patients.

Maintains a safe environment for the surgical patients by checking the conditions and cleanliness of equipment before procedure.

Demonstrates working knowledge of the specific uses of all equipment and supplies used for all cases.

Ability to read and interpret documents such as safety rules, operating manuals, and maintenance manuals

Performs intra-operative management of assigned procedures.

Initiates and maintains a sterile field throughout surgical procedures by adhering to the principles of asepsis.

Assists in preparation and draping of patient and operative site.

Anticipates needs of surgeon.

Assists the circulating nurse in maintaining correct needle, sponge, and instrument counts.

Appropriately handles all specimens.

Demonstrates knowledge of and correct procedure in managing patient with system specific procedures.

Assumes responsibility for supply and equipment management appropriate to position and in compliance to department standard.

Determines priority in equipment needs and ensures availability.

Assists in maintenance of instruments and equipment by proper utilization, cleaning, care and sterilization.

Removes and reports all damaged or unsafe equipment.

Maintains use and cleanliness of autoclaves, includes logs.

Assists with post procedure workload.

Assists with OR sanitation.
EDUCATION AND EXPERIENCE
Required: Graduation from a surgical tech program or related experience in the field. Certification as a Surgical Tech (CST). Two years' experience in plastics/orthopedics/general procedures.
LICENSES AND CERTIFICATES
Required: If working prior to September 1, 2009 in a Surgical Technologist title, employee does not need to hold a current CST License; If employee graduates after Sept 1, 2009 must hold and maintain a current certification as a Surgical Technologist within 180 days from the date of graduation. The certification must be from: 1.The National Board of Surgical Technology and Surgical Assisting or its successor; 2.The National Center for Competency Testing or its successor; 3.Another surgical technology certification program approved by the department; BCLS Certification
Preferred: ACLS Certification
REPORTING RELATIONSHIP
Reports to: Manager of Surgery
High School Diploma/GED
Last Edited: 06/29/2018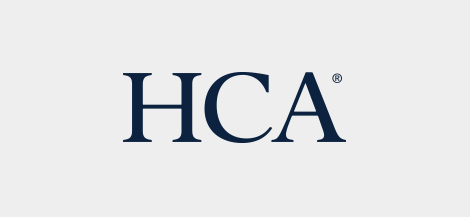 HCA is committed to the care and improvement of human life and strives to deliver high quality, cost effective healthcare in the communities we serve.
Learn more about HCA