Central West Texas Division Director of Planning
Partnership Market Office - Austin, Texas
Job Code: 06766-63939
Full-time
No Weekends
With more than 110 sites across Central Texas, St. David's HealthCare includes seven of the area's leading hospitals and is one of the largest health systems in Texas. The organization was recognized with a Malcolm Baldrige National Quality Award—the nation's highest presidential honor for performance excellence—in 2014. St. David's HealthCare is the third-largest private employer in the Austin area, with more than 8,700 employees.
St. David's HealthCare is a unique partnership between hospital management company HCA and two local non-profits—St. David's Foundation and Georgetown Health Foundation. The proceeds from the operations of the hospitals fund the foundations, which, in turn, invest those dollars back into the community. Since the inception of St. David's HealthCare in 1996, more than $269 million have been given back to the community to improve the health and healthcare of people in Central Texas.
Position Summary:
Under the general supervision of the Assistant Vice President of Planning. The Director of Planning is responsible for i) assessing and discovering, ii) generating analytical insights, and iii) developing the business cases and recommendations for projects essential for the strategic growth of the Central West Texas Division. These projects can be encompassing of acute settings of care, ambulatory network, and service line growth roadmaps, among other.
The primary responsibilities include supporting the annual strategic and business planning processes through the use of database systems, analysis, modeling and project management skills, delivers value added market intelligence and decision support for optimal portfolio management and market growth opportunities.
Position Responsibilities:
1. Coordinate and prepare division strategic plans and corresponding facility business plans.
1.1 Lead the analytical support of the business plan process. This will include the development of a comprehensive market assessment and incorporate collective input from facilities and senior executives as part of the process to create the strategic plan.
1.2 Assist other departments and operating entities in the development of business cases for capital requests.
1.3 Supports the development of effective presentation materials and communicate the strategic plan to Senior Management.
2. Perform research on behalf of Partnership for strategic planning and service line development.
2.1 In coordination with the Business Intelligence (or DSS team), design and oversee standard and ad hoc analysis related to strategy and business development projects
2.2 Update the prioritization of growth opportunities, from an inpatient market share, ER market share, OP procedures, across broad geographies, micro markets, specific zip codes, and a variety of settings of care delivery, among other
2.3 Serve as point of contact and resource for succinct operational and financial performance updates, as well as data-driven recommendations of growth projects in the pipeline of Division Senior Strategic and Planning leadership
2.4 Maintain planning databases to be used for market and strategic planning as needed.
2.5 Develop and implement tools that streamline analytics and reporting using business intelligence software such as Tableau, etc.
2.6 Maintain market intelligence on local and regional health care providers.
2.7 Prepare and communicate various standard reports on a periodic basis.
2.8 Carry out general research on behalf of senior management in a timely and accurate manner.
3. Perform financial analyses, modeling and decision support on behalf of CWT as needed.
3.1 Utilize various databases and leverage business intelligence tools such as Tableau, etc., to perform business analysis and effectively communicate opportunities that increase market penetration and expand the geographic area for medical services.
3.2 Under the direction of the AVP of Planning, create, develop and maintain various models that analyze market share, portfolio optimization and growth opportunities. These models are developed with high quality and include attributes such as volumes, financials, sensitivity analysis and scenario planning.
3.3 Develop and create maps, using mapping software (ESRI, etc.) used to illustrate geographic opportunities.
Other duties as assigned.
Position Requirements:


EDUCATION::
Required
Bachelor's Degree in Business or health-related field
Preferred:
Master's Degree in MBA, MHA or closely related field
EXPERIENCE
Required
Must have three (3) years of progressively more responsible experience in strategic planning, business analytics, or consulting in a healthcare services setting.
Demonstrated proficient skills in database management, business intelligence software (e,g., Tableau), mapping tools (esri), advanced Excel applications
Preferred:
Hospital or healthcare related experience
Five (5) years or more of progressively more responsible experience in strategic planning, business analytics, financial analysis, or consulting in a healthcare services setting.
Last Edited: 01/10/2019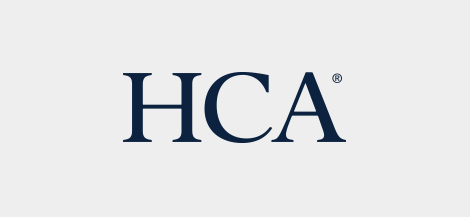 HCA is committed to the care and improvement of human life and strives to deliver high quality, cost effective healthcare in the communities we serve.
Learn more about HCA