Care Assure Nurse Navigator - PRN
Partnership Market Office - Austin, Texas
Job Code: 06766-64387
PRN/Per Diem
PRN
For us, it is all about people. At St. David's Healthcare, you will find that caring extends to both our patients and our people. With more than 119 sites across Central Texas, St. David's HealthCare includes seven of the area's leading hospitals and is one of the largest health systems in Texas. The organization has been recognized with a Malcolm Baldrige National Quality Award – the nation's highest presidential honor for performance excellence.
JOB SUMMARY
The Care Assure Nurse Navigator is responsible for the programs and resources that support the navigation of patients through complex healthcare environments for the optimization of care and outcomes. S/he facilitates patient follow-up through coaching, information transfer, and communication in order to improve continuity of care, enhance the medical management of complex disease, and streamline the intervention process. The incumbent guides patients through the health care system by assisting with access issues, developing relationships with service providers, and tracking interventions and outcomes. Serves as a point of contact for referring physicians, patients and caregivers to provide resources and assistance with accessing clinical and supportive care services.
DUTIES
Reviews patient case lists generated by technology-enabled data triggers to identify patients that could benefit from intervention
Communicates with physicians (in the hospital and in the community) about patients' potential for referral / follow-up treatment
Provides feedback to leadership in regards to target population in order to enhance care coordination and patient satisfaction.
Schedules follow-up appointments and provide information and reminders to patients & physician offices
Tracks outcomes of referrals and treatments
Maintains detailed records to measure effectiveness of program and suggest ways to improve throughout the process
Works with physicians and program leadership on a daily basis
Engages providers and patients in a program that will improve outcomes and the efficiency of medical care
Performs position specific job functions at an acceptable level.
Reviews clinical progress of patients and coordinates communications to referring, consulting, and primary care physicians.
Plan, organize and provide direct care to the patient, as appropriate, if called upon to do so.
Facilitates the development of a patient specific teaching plan.
Reviews medications /educates patient as needed, Initiates communication regarding dashboard triggers with care team.
Facilitates ongoing performance improvement activities related to the target population and involving all levels of staff
Educates patient and families regarding planned procedures, medications and treatments.
Evaluate clinical educational need of staff related to target population and facilitates collaboration with clinical care givers.
Makes appropriate referrals as noted by the physician.
Coordinates information among referring, primary care and consulting physicians and ancillary departments.
Answers patient/family phone calls, fields' questions appropriately.
Participates in creating an environment that implements the mission, vision and values of the organization.
Encourages collegiality and collaboration when integrating pilot services with other departments.
Evaluates and provides input regarding the utilization of resources to meet the needs of the target population.
Plan and delivers weekly status updates.
Reviews pertinent clinical detail including diagnostic imaging studies, lab values and notifies MD as appropriate for abnormal findings.
EDUCATION & EXPERIENCE

Bachelor's Degree in Nursing with graduation from an accredited school of nursing required. Will consider candidate with BSN within 6-9 months of hire or currently in school pursing BSN. Masters preferred.
Minimum 3 - 5 years relevant specialty area experience (i.e. Cardiovascular, Orthopedic, Neuro, Spine, Oncology) specialty area experience strongly preferred. Knowledge and application of pertinent computer programs and imaging software (I.E. Merge, Epiphany, PACS, etc.)
Incumbent is Personally Responsible to:
Demonstrates competency and performs consistently under non-routine conditions and complex situations.
Collaborates with Care Assure team members and suggests ideas for development.
Significantly improves specific processes; recommends and facilitates initiatives to improve stakeholder value.
Drives key business improvements and results.
Participates as a subject matter expert.
Demonstrates competency and performs consistently under routine conditions/situations.
Applies appropriate tools and methods.
Shares knowledge and information.
Comply with and actively support HCA and hospital compliance and ethics programs and activities
Comply with and actively support patient safety initiatives
Perform duties and responsibilities of all lesser included jobs
Bachelor's Degree
Last Edited: 01/28/2019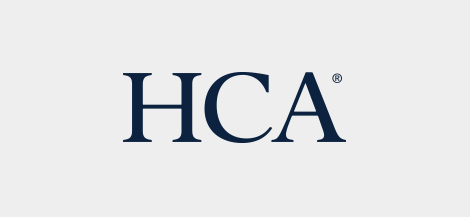 HCA is committed to the care and improvement of human life and strives to deliver high quality, cost effective healthcare in the communities we serve.
Learn more about HCA